More Raw Milk Related Info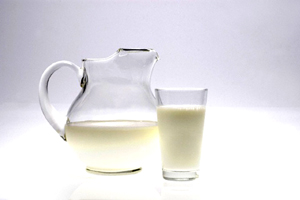 Today's Web is an amazing resource. You can find information on just about every topic under the sun, and then some.
Search engines can get you in the raw milk ballpark, but sorting the wheat from the chaff takes some time.
To save you a few minutes, I've listed a handful of what I personally believe are some of the best informational sites out there for diet, health and facts in general. I'll add more as I discover them.
You could spend days perusing these links and their links and still not run out of things to click. Good luck and happy surfing! Oh, and don't forget to come back!
Related (and sort of related) links:
---
---
Looking to buy or sell livestock or agricultural products? Many thanks to reader Julia Scott for pointing out this useful international site:

www.ForFarmers.com


---

Do you run a micro dairy? Don't know what that is? Then you need to click here:

American Micro Dairies


---

Stay current on the latest raw milk-related news nationwide with Kimberly Hartke's well-written blog:

http://hartkeisonline.com/category/raw-milk/


---

The place to click for information on where to get raw milk:

http://www.realmilk.com


---

The good folks at the Cornucopia Institute have put together an Organic Dairy Report and Scorecard. Find out if your local producers make the grade.

Rate your local dairy!


---

Check out farmer-owned Organic Valley Co-op's informative article on the benefits of grass-fed dairy products:

The Grass Is Greener


---

A must visit for everyone interested in achieving optimal health with their diet:

www.westonaprice.org


---

A clearly written piece on untreated (raw) milk from across the Atlantic:

www.seedsofhealth.co.uk/articles/case_for_untreated_milk.shtml


---

Learn much, much more about probiotics- the beneficial microorganisms which can help boost our health to higher levels:

Probiotics


---

Here are links to recent lectures in a Seminar Series on Raw Milk hosted by the Rutgers University Agriculture Experiment Station, courtesy of the Rodale Institute- I'm not sure if Part IV exists. Let me know if you find it!

The Truth About Milk

Lactose Intolerance

Got Raw Milk?


---

Want to know even more about cholesterol? There's plenty of information a click away at these links:

The Cholesterol Myths

Cholesterol Skeptics


---

Respected author and journalist David Gumpert turns his gaze to the business of health in this well-researched web log:

www.thecompletepatient.com


---

The place to go for information on why grass-fed is better:

www.eatwild.com


---

The American Grassfed Association is comprised of producers of all types of grassfed livestock, professionals in education, health, food service and other related industries, and consumers. The goal of AGA is to promote the grassfed industry through government relations, research, concept marketing and public education:

www.americangrassfed.org


---

Want tasty, healthy grass-fed meats for your family? You can find that and more, including delicious raw Amish cheeses and grass-fed butter here:

www.grasslandbeef.com


---

Visit this site for excellent health and nutrition information from respected neurosurgeon Russell Blaylock M.D. (his newslatter is superb!):

www.russellblaylockmd.com/


---

Thinking about getting a cow? Producing grass-fed raw milk? Check out Tim Wightman's excellent guide to raw milk production:

www.farmtoconsumerfoundation.org/fsr/newRawMilkProduction.pdf


---

Here's a great site that'll help you find healthy food in your area:

www.eatwellguide.org


---

If you're into dairy antiques like butter churns and milk bottles, you must check out this fascinating site.

www.dairyantiques.com


---

Read testimonials from real people who have improved their health with raw dairy products.

www.rejoiceinlife.com


---

Looking for a t-shirt to shout out your love for raw milk? Here are a few sites to peruse.

Farm-to-Consumer Legal Defense Fund

Health Banquet Store